Due to the large number of pictures it may take longer to load the website. I'm working on a solution.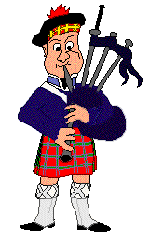 Be sure to scroll down for information on the Montgomery-Linn Reunion

A letter is found on the right with the text here below me on the left.

------------------------------------

Text of Letter from Daniel Lynn to Joseph Lynn:

Dan Lynn

Dealer In

Hardware

Cutlery, Ammunition, Fence Wire and Nails

Union Ne. Jan 4, 1907

Joseph Lynn

Parkersburg , Iowa

I Here with send you

as best as I can the Lynn

History you can look it over

an see How it is g..... up

and submit any changes as you

think necessary and let me know,

You will sea that-Everett B

Taylor birth an Nal in

but I will send them to you as

soon as I Hear from Him He

lives in S W Colorado now

I also will send the plate for my

picture to be put in the book.

All reasonably well now with us

... as soon as you read all

D.Lynn